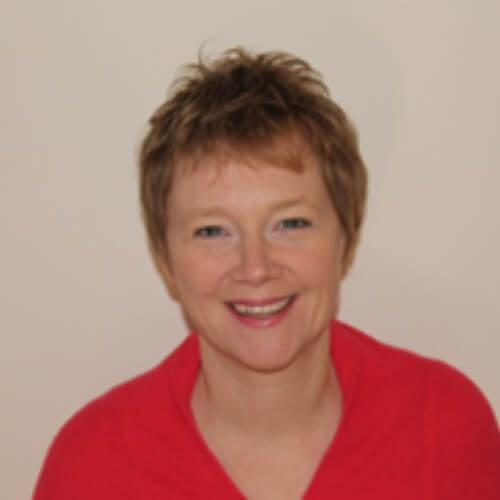 Profile
Sharon has over 14 years of leadership development experience gained from working across various organisations and industries. Sharon has held multiple senior change and leadership roles and combines her 'hands on' business and commercial experience with her knowledge of people development and behavioural change
Sharon has the ability to quickly understand organisational culture and accurately identify appropriate leadership development approaches
Style
Sharon's clients describe her as being challenging whilst supporting them on their leadership journey and providing them with a safe space in which to develop their own leadership style
She uses an intuitive, pragmatic and honest approach to challenge and support their thinking and her strong business background to help them expand their thinking and perhaps see things from a different perspective.
Sharon uses a range of approaches; adapting her style and approach to match the organisational culture and goals. These include NLP techniques, Patrick Lencioni, Kaplan and Norton Strategy Mapping, Future-Engage-Deliver and Systemic Thinking
Experience
Sharon has worked with a range of clients in the public, private and voluntary sectors, working with both individuals and teams in a variety of functions. She has worked with leaders at all levels including graduates, functional directors, internal consultants, business partners and internal specialists, senior management teams and executive board directors.
Sharon's experience has taught her that everyone has the potential to be a leader; once they are themselves clear what they are leading for
Examples of the work that Sharon has been involved with include:
The design, delivery and evaluation of bespoke leadership development programmes (within Travel and Food Retail industries)
Leading transformational change programmes (including Transformational Change at First Choice and Change Programme Director at the National Trust)
Raising engagement - Buckinghamshire County Council, National Trust ,Somerfield Group , Southwark, The Co-Operative Group, First Choice
Designing and delivering a number of bespoke development programmes for specific teams within National Trust
Creating new ways of working between internal leadership teams and external suppliers (Buckinghamshire County Council)
Developing change leaders so that they are able to demonstrate positive leadership behaviours, navigate their way through ambiguous and changing landscapes and lead their teams through periods of substantial change (within Bakers Dolphin, First Choice, the Somerfield Group and the National Trust)
Coaching and developing leadership teams to shape and articulate their vision (First Choice, the Somerfield Group and the National Trust)
Leadership within mergers and acquisitions (First Choice and the Somerfield group)
Qualifications
NLP Master Practitioner
MBTI practitioner : Step I and II
Firo-B practitioner
Post graduate Certificate in Coaching and Behavioural Change (Henley Busines School)
Visiting lecturer at Bath Spa University
'Good Boss' practitioner
Testimonials
"Sharon is a brilliant communicator and inspiring leader for change management, as well as being a superb professional coach; it is these three core skills that make her an industry leader in her field"
Country Director; Wales, National Trust
"Sessions are positive, challenging, thought provoking and profound. Sharon uses a range of techniques, and has a knack of picking the right approach. Sharon is insightful, professional and experienced - a talented coach"
Manager at Buckinghamshire County Council
"Sharon has a real talent for building trust with a disparate set of individuals, and in a very unassuming and thoughtful (but always positive) way, providing challenge and stretch"
People Business Partner, National Trust
Sharon brought a new way of thinking and in doing so helped us work as an effective leadership team to deliver success"
Assistant Director Operations, National Trust
Sharon is a delight to work with and has achieved a huge amount during her time at the Trust. She understands that getting buy-in to change is critical for success, so works with stakeholders at all levels to ensure that there are the right conditions for the programme to succeed. Without Sharon we would not be confident, engaged and positioned for success in the future – we owe her a great deal. I have no hesitation in recommending her. Dame Fiona Reynolds DBE, Director-General of the National Trust
Download Coaching profile (pdf)