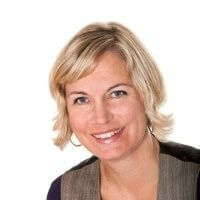 Profile
A straight talker with high levels of professionalism and a sense of fun, Sarah is a Leadership Coach and Team Facilitator who is passionate about working with existing and emerging leaders to bring the best of themselves into their organisations to be authentic leaders that others want to work with and to follow.
With a particular interest in courage and confidence in personal and professional leadership, Sarah works with clients to build their realised and unrealised strengths, helping them tap into their natural resourcefulness and resilience. Sarah works with clients to "play big", challenging them to stretch beyond what they believed was possible.
In her 20 year marketing career, which has paralleled her coaching and leadership development endeavours, Sarah has worked for organisations including Coca Cola Schweppes, Macmillan publishing and latterly the British Library where she was Head of Audience Development and Brand, leading both organisational change and brand positioning programmes. Having worked at a senior level Sarah has experienced first-hand the importance of inspirational leadership both on business performance and on employee engagement.
Specialist Skills
Leadership Coaching including:
Responding to leadership challenges in a context of a new or changing role
Leading from personal strength - developing an understanding of and playing to strengths
Uncovering authentic leadership voice – courageously leading in own style
Maintaining leadership vision in the context of demanding workloads and digital disruption
Developing and maintaining personal resourcefulness and resilience in high pressure environments
Team facilitation including:
Developing team alliances and conflict protocols for healthy, high performing teams
Systems approaches for leadership team alignment and problems solving
Leading through transition integrating change communications approaches
Systems approaches to building shared leadership vision and values
Exploring team conflict and challenges through constellations
Qualifications
Certified Professional Co-active Coach: Coactive Training Institute (CTI)
Associate Certified Coach: International Coaching Federation (ICF)
CIPD qualified Trainer and trained Facilitator
NLP Master and Business Practitioner
Qualified MBTI Step 1
Realise2 Practitioner
BA Hons Geography University of Birmingham
PG Cert. in Management – Napier University
Clients
Sarah works with clients across a wide range of sectors including digital media, utilities, culture and heritage, manufacturing, education and publishing.
Testimonials
"Sarah is a fantastic coach. Her energy, enthusiasm, warmth and humour engaged me from the outset, she is creative, resourceful and has been an amazing champion of my potential and challenger of anything that gets in the way of me realising this. I have loved having her in my corner and quite simply don't think I would have progressed so far with my business without her focused support and unerring optimism and belief in me. I can highly recommend her".
"Good at managing complex situations and personalities, Sarah has a particular aptitude for managing big groups, with big characters – this means that she cuts to the chase with the particular issues that arise. I always get a balanced perspective from Sarah which generates a lot of trust in what she is saying being both accurate and deliverable - and this combined with her authentic, straight forward approach contributes to her high credibility".
"Through my career I have been fortunate enough to have exposure to a wide number of coaches all of whom have helped me develop, and specifically, to bring structure to my development. With Sarah I was able to throw off the shackles that I had allowed structure to become and look closer at what is authentically me. In doing so I feel that I have gained renewed confidence and resource to address my professional challenges and opportunities".
Download Coaching profile (pdf)