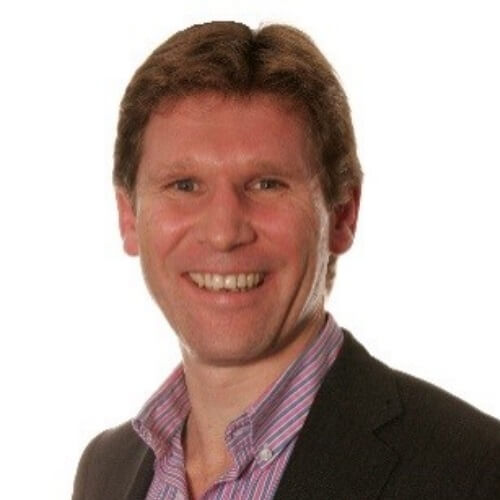 Profile
Paul's commitment to people development stems from a broad career beginning in Retail, moving through the food industry, running a family business and spending many years recruiting senior HR professionals into some of the world's best known organisations. Having left recruitment he now focuses on executive and career coaching, supporting individuals and teams to make the most of their careers, to derive professional growth, confidence and fulfilment in all they do.
He is driven by the pleasure of seeing his clients have 'light bulb moments' that genuinely change their lives; whether starting their own business, finding a completely new career path or gaining employment or promotion within their dream organisation.
Specialist Skills
HR careers

Career visioning; discovering suitable options

Instilling a culture of career ownership

CV writing and coaching interview technique

Developing courage in the workplace

Coaching for career enhancement

First 90 days
Style
Paul's personable style allows people to feel at ease very quickly, encouraging more open and thought-provoking conversations. This is balanced by a suitably challenging style, so sessions have a productive edge focused on outcomes and actions. Paul's values include dependability and humour, so he does what he says he will do, usually with a smile on his face. Above all, Paul is a pragmatist who likes to keep things relatively simple so things get done.
Qualifications
HND Business Studies

ILM Level 7 Executive Coaching and Leadership Mentoring

Post Graduate Certificate in Executive Coaching

Psychometric Assessment and Personality Profiling (Level A&B)
Testimonials
"Paul has the ability to make you think differently with great ideas. He helped me to challenge my thinking in career decision making, bring to life skills that you might easily assume everyone would have and use. His balance between challenge and support is brilliant."
Business Development Director, Retail Sector.
"I was looking for a coach who would stretch my boundaries, be honest and provide me with a balanced sounding board to ensure I went back into the job market with realistic expectations. To say that Paul exceeded his remit in all of these areas in an understatement"
Project Director, Education Sector.
"Paul is refreshingly direct and constructively challenging – an absolute pleasure to work with."
HR Director, Telecoms.