Senior Executive Coach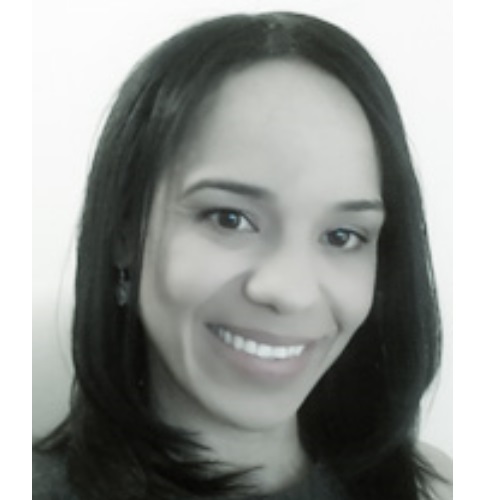 Profile
Obi James is a certified Leadership and Team Development Coach with over 10 years' experience of facilitating sustainable change and driving performance in leaders, teams and organizations. Her background is within large multinational Financial Services companies including Morgan Stanley, Bank of America Merrill Lynch, Deloitte and Northern Trust where she focused on systemic coaching, talent management, succession planning, performance management and leadership development.
Specialist Skills
Organisational and Relationship Systems Coaching for Teams and Groups
Management and leadership development, influencing and persuasion skills, leading and managing change, conflict management and mediation, relationship management, emotional and social intelligence.
Effective collaboration and communication, cultural integration particularly post mergers and acquisitions, diversity, conflict management, change management, employee engagement, vision and strategy development.
Style
As a Leadership and Team Development Coach, Obi takes her extensive experience working with talented clients and high-profile executives and distils it into a professional and friendly approach. She is supportive, yet direct, providing the right mix of support and challenge, while encouraging self-belief. She passionately believes that each of her clients is unique and individual, with their own personal strengths and development needs. Her aim is to hold a mirror up to her clients and create a deep awareness of development needs to address, as well as strengths to be acknowledged and celebrated. This self-awareness approach is particularly useful in her work with systems (groups with a common identity such as organizations, teams and partnerships) where she specializes in employee engagement, strategy and vision development, change management and conflict management. She fully believes that coaching an entire "system" can transform its collective performance and bring about real systemic change.
Qualifications
Bachelor of Science, Physiology - University College London (UCL)
Associate Certified Coach (ACC)
Certified Professional Co-Active Coach (CPCC) - Coaches Training Institute (CTI)
Organizational & Relationship Systems Coach - Center for Right Relationships (CRR Global)
Learning & Development Programme Manager (EMEA) - Northern Trust
Analyst Programme Manager - Morgan Stanley & Bank of America
Volunteer Career Development Coach - Career Development Group (CDG)
Volunteer Mentor for 'Women in Business' - Aspire Foundation
Certified Practitioner of TriMetrix Assessments - Behaviors (DISC), Values (Motivators) and Acumen (Skill/Potential)
Certified 360 Feedback Provider - Performance Dimensions International, LLC
Member of International Coaching Federation (ICF)
Testimonials
"Obi has always impressed me with her ability to connect with people at all levels. She has a genuine interest in helping others see the possibilities open to them. She has the ability to challenge you in a positive way to unlock your true potential. She is an excellent coach and mentor who balances professionalism with a great sense of fun."
Management Development Consultant, Global Bank
"She has helped me find solutions rather than just giving me the answers. Ultimately Obi's coaching has helped me reflect on what I want to achieve and how to get there. She is motivating, focused and above all, a great listener. Thank you so much!"
Vice President, US Banking Group
"I invited her to design, facilitate and an event. As expected, she had great energy and really understood the audience which really brought the group together. She had arranged some great networking activities which really got the group talking and connecting. I would recommend Obi's services to anyone!"
Business Owner
"You really helped me articulate thoughts I never got round to finishing in my head, and to think of solutions I hadn't considered before.. I liked how you were able pick out relevant bits of our conversation and explored just the ones that needed further probing. Great journey!"
IT Consultant, US Bank