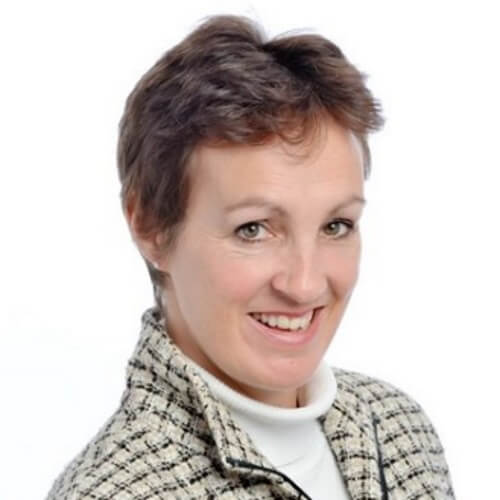 Profile
Kirstie has over 20 years' experience working with individuals and teams to facilitate their personal development. She started her career within the FMCG industry as both a research manager and running internal training programmes, before moving into management consultancy. Since her initial coach training at Deloittes in 1997, Kirstie has integrated a coaching approach to her work with a variety of clients. She has worked across a wide range of sectors including manufacturing, retail, financial & professional services, construction, oil & gas and public sector. Examples of work have ranged from developing a global coaching programme for a multinational oil company to executive coaching for Chief Executives to first line managers.
Specialist skills
Coaching for transition
Change leadership
Managing and developing others
Maternity coaching
Personal development
Training internal coaches and embedding a coaching culture
Style
Kirstie's clients describe her as providing the right level of challenge and support to allow them to develop deeper insights and make significant changes. She brings an ability to empathise and connect with people in a way that enables them to open up and start making change right from the word go. Kirstie balances a pragmatic approach with the recognition that our own beliefs are often what limits us – she enables clients to develop greater self-awareness and an extended sense of what is possible.
Qualifications
Qualified and experienced in a range of psychometric tools including MBTI, iWAM, CAPP strengths profiler, Learning styles inventory, Derr's career orientations, Insights
Accredited member of the International Coaching Federation
MBA specialising in Organisational Behaviour and Strategy, INSEAD
Clients
Kirstie has worked with with individuals and teams across all levels and in all sectors.
Testimonials
"Working with Kirstie has been a rewarding and enlightening experience. She has enabled me to make significant changes to how I work with others". Head of Merchandising, John Lewis
"Kirstie's professional expertise and experience as well as high levels of emotional intelligence were evident in coaching a number of highly complex individuals. I cannot think of someone I would recommend more highly". Chief Executive, UCAS
"Kirstie's effectiveness came from getting to the root of my motivation and pinning ideas and activities back to that. With a wealth of experience, a highly professional and flexible approach, I wouldn't hesitate to recommend Kirstie". Global Alliance Director, Riverbed Technology
Download Coaching profile (pdf)