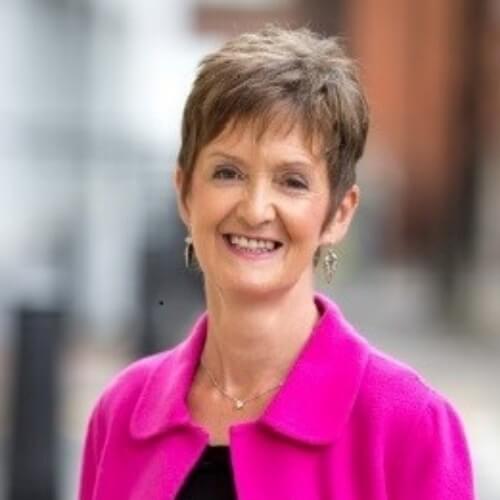 Profile
Janis has 25 years experience of working with individuals facilitating their personal development.
She specialises in coaching Board appointed Directors and senior leaders together with managers who have been identified as 'high potentials' by their organisations. Janis has a background in people and organisational development, which underpins her core expertise of Strategic Leadership coaching where she focuses on the behavioural aspects of individual effectiveness.
Prior to establishing herself as an independent executive coach in 2005, Janis' earlier career included a mix of senior corporate management development roles in the financial services sector.
Specialist Skills
Personal development

Dealing with difficult relationships and situations,

Transition Coaching

Personal impact and style for promotion

Career transitions
Style
Janis's approach is pragmatic and client centred; she helps individual clients and their organisational sponsors to work towards clearly articulated and agreed outcomes. Janis' coaching style has been described as challenging, supportive and respectful of the individuality of her clients and the needs of their organisations. She acts with flexibility, sincerity and a belief that confidentiality, trust and honesty are key to the development of a productive relationship.
Janis takes a person-centred approach, based on a belief that people have infinite capacity to achieve… it's just that 'living' sometimes gets in the way. While she draws upon a range of coaching models, she prefers to encourage clients to acknowledge their strengths and past successes as a basis for finding solutions. She also uses what is happening "in the moment" to illustrate and bring to life key learning points.
Qualifications
MSc in Management Development, Roffey Park Management Institute, accredited by Salford University
Postgraduate Certificate in Supervision for Coaching and Mentoring, Oxford Brooks University
ILM Diploma in Leadership Mentoring and Executive Coaching (level 7)
British Psychological Society Level A & B accreditation inPsychometrics
Accredited Member of the Association for Coaching
Member of the Business School Alumni Oxford Brookes University
Testimonials
"Janis was my coach as I tackled a demanding new role. With her help I found a confidence which I am still benefitting from a year later."
Executive Board member, Arts Council
"I have worked with a number of coaches over the years, but I have never found someone with Janis' combination of empathy, understanding and ability to replay/challenge."
Associate Director, NHS East Midlands.
"Thank you for being so gentle and yet so strong and for helping me to have those lightbulb moments. It is a fantastic skill to be able to take people where they don't really want to go and have them come out feeling better for it!"
Executive, Global Electronics