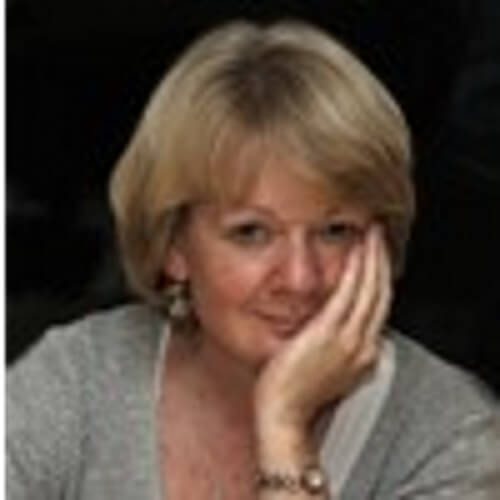 Profile
Heather's expertise in coaching and leadership development results from her combined experience as a senior manager in a London teaching hospital, HR Director for Save the Children (UK) and her nine years as an organisation and leadership development consultant. She has a particular interest in distributed leadership: or the way in which senior teams can encourage a culture of shared responsibility and decision-making to achieve the best results.
In her senior management Heather designed and delivered bespoke leadership development programmes that supported organisational strategy, strong performance management, and the implementation of complex change. From her firsthand experience Heather is passionate about implementing leadership approaches that engage employees and enable organisations to stay resilient and thrive.
Specialist Skills
Design and delivery of Leadership Programmes
Team coaching and facilitationto identify strategy, business plans and shared leadership approach
Working with senior teams to plan for and implement change effectively
Training Internal Coaches
Embedding a coaching culture
Personal Brand
Organisational and individual resilience and well-being
Interpersonal relationships e.g:upward management, conflict resolution, influencing motivating teams, managing 'difficult people
Style
Heather focuses on building a strong rapport with clients, which enables them to fully explore and identify their own solutions with confidence. Heather is trained in a wide range of models and techniques and draws on these depending on the unique needs and interests of each client.
Heather takes a systemic approach to leadership development; focusing on organisational context and the performance improvement required as well as the talents, skills and experience of the team.
In an accessible way, Heather introduces teams to evidence- based research and case studies concerning 'high performing teams' and leadership models. She encourages teams to use these to develop bespoke performance and behavioral standards, and to externally bench mark current and desired performance. She has used leadership and governance frameworks and models, for example from Henley Business School, the Centre for Leadership Studies (Exeter University), Ashridge, the NHS, National Council for Voluntary Organisations.
To diagnose development needs, Heather uses MBTI, Firo-B, 180/360, Learning Styles Inventory (Honey and Mumford), Appreciative Inquiry, NLP models, including the Disney Creativity strategy and learning rep systems, Action Learning 'enquiry' techniques, and models from Psychosynthesis psychology including archetypes, sub-personalities, and working with unconscious obstacles. She places a strong emphasis on supporting teams as they identify their needs and development plans for themselves, in relation to real organisational challenges.
Qualifications
Post-graduate Diploma, Psychosynthesis Counselling
MA inPsychosynthesis Psychotherapy
Post-graduate Diploma, Leadership Studies
Certified Performance Coach, the Work Foundation
MSc Human Resource Management
Fellow of the Chartered Institute of Personnel and Development
Member of the Institute of Leadership and Management
Advanced training in Group Facilitation, the Gestalt Centre
NLP and MBTI practitioner
MA History, Cambridge University.
Testimonials
'Heather helps you discover, for yourself, new approaches and solutions to difficult issues rather than telling you what to do. Her extensive experience of working with teams and individuals at all levels enables her to help bring about substantial improvements in personal and team performance, which lead to more effective delivery of business objectives.' CEO, Charity Sector
Heather is one of the most knowledgeable, professional (and personable) consultants I have worked with, whose personal performance standards are exceptionally high. She is the most requested coach within the BHF. HR Director British Heart Foundation
Download Coaching profile (pdf)