Programme Lead/ Senior Executive Coach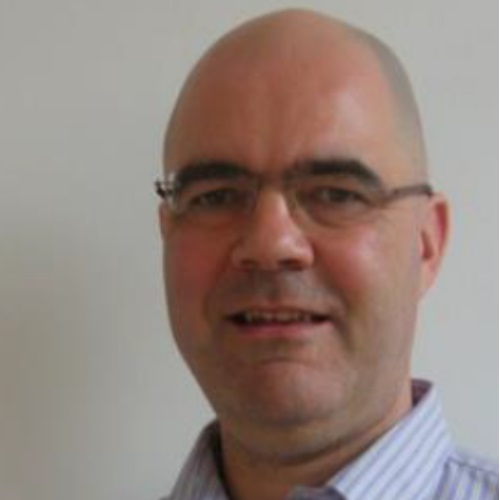 Profile
David has been coaching since 2010 and is passionate about setting people free from their limiting beliefs to achieve their highest goals and step in to the unknown.
He has worked in the biotech and life science industry for over 30 years at many levels and has run a business since 2002.
David uses his background in sales & marketing to help clarify and simplify strategic direction and expand ideas past present horizons.
Specialist Skills
Transition coaching: helping people to step into the unknown with courage and authenticity.
Creative coaching: helping people to stretch into developing their inherent creatvity.
Conflict resolution: helping individuals and groups to understand their deeper needs and to find alignment.
Leadership coaching: exploring what it means to lead for individuals.
Audacious goal setting.
Style
David aims to meet the client wherever they are and to improvise a forward direction from that place. He always keeps an eye on the bigger picture while developing opportunities for greater self awareness and learning in the client. David works to develop trust and empathy in order to be able to see from the client's viewpoint and to challenge from there. A sesssion can range from laughter to the discomfort of facing an edge and stepping over it, into action. Creating a safe space to experiment and to look at who you are, and where you want to go, is essential.
Qualifications
Associate Certified Coach: International Coaching Federation
Certified Professional Coach: Coactive Training Institute
Organisation, Relationship and Systems at Work: CRR Global B.A. in History: Bard College, NY, USA.
Post Graduate Diploma in Marketing: CIM
Studying for MSc in Conflict, Cooperation and Security at Birmingham University.
Clients
David has experience of working as a coach in both the public and corporate sectors in a broad range of industries – Pharmecueticals, Life Science, Education and Government.
Testimonials
"David is so authentic himself, and is encouraging with a warm style, who has the ability to shift his coaching style to what is required in that moment using appropriate tools and techniques. He always challenged me in a way that moved me forward"
MHR Business Manager, Pharmaceuticals
"David has the gift of seeing right through to the essence of any challenge he is presented with and bringing out the best in anybody he is working with. His courage as well as his calm, warm and caring personality is truly inspiring."
School Education Manager