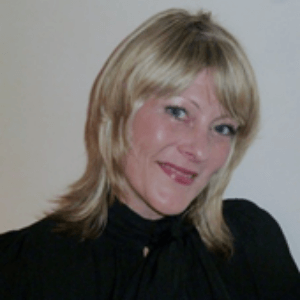 Coaching Profile
"My colleagues are very enthusiastic about the energy I have brought back with me. Thank you for your kind support Clare, you've had a lasting effect on me. You're fantastic!"
How Coaching Can Make a Difference
Coaching is a creative relationship that helps to build self-awareness of approach and impact, enabling individuals to make better choices and decisions about how they work, their work relationships and their leadership capabilities. Often, this means that individuals undergo a shift in mindset, which can bring about significant changes in behaviour and confidence.
With a warm and engaging style, I have a passion for helping people develop personal insight and achieve their potential. My coaching approach helps foster trust, empathy, curiosity, and a sense of fun in order to guide and challenge you to find creative solutions, build self-confidence and capability.
Recent Assignments
Coaching high potential manager in the retail industry, on building awareness of key strengths & how to leverage strengths when leading large scale organisational transformation
Coaching high potential leaders in the global finance function of an international bank on building strategic partnering relationships, collaboration, broadening sphere of influence through networking and embedding a value for innovation
Coaching Senior Leadership Team in a global education organisation on understanding individual & team strengths & how to leverage these strengths in the context of rapid organisational growth
Coaching Specialisms
Leading transformation & complex change
Developing & implementing a strategic approach to relationships
Broadening sphere of influence – building & maintaining a network of relationships
Building self-awareness of key strengths and areas for development, how to adapt behaviour in an increasingly fast-paced, complex business environment
Enhancing creative & collaborative potential of individuals and teams, with a focus on inclusivity
Coaching for career or role transition
Dealing with difficult relationships/situations
Embedding a values-based culture
Business Experience
Eighteen years as a freelance consultant organisational psychologist and leadership coach
Sixteen years as a leadership coach on a range of open and custom programmes at London Business School, coaching from middle management to C-suite level across a broad range of industries and sectors.
Coaching from middle management to C-Suite and Board level
Qualifications and Accreditation
BSc joint Hons, Psychology and Sociology (2.1)
Phd Social Psychology
PG DIP Relationship Therapy
MSc Relationship Therapy
Member of ABP (Association of Business Psychologists)
Member of BACP (British Association of Counselling and Psychotherapy)
BPS Level A and Level B qualified: Orpheus, Neo, Hogan, Firo-B, Intrinsic, Belbin, Essentic Point Positive