Senior Executive Coach/ Senior Mediator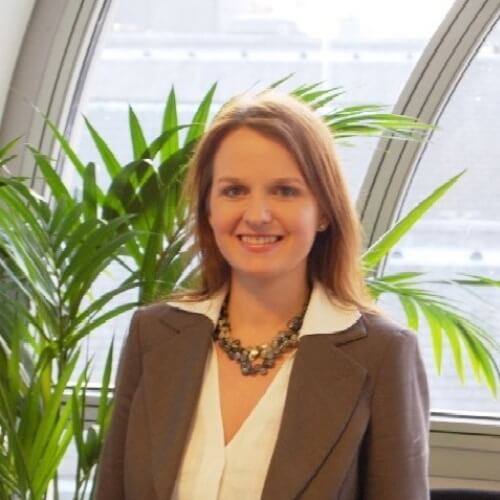 Profile
Building on over 20 years' experience in the HR and management field Caroline is committed to helping people realise their full potential, both within and outside the workplace. She has coached many individuals at different levels within organisations and with a variety of presenting issues. Her experience and understanding of change management, organisational development and individual behaviour adds depth and value to her role as a coach.
Caroline also works as a Facilitator and CEDR Solve panel Mediator within the employment, property and commercial arenas. Her career encompasses several senior leadership roles across general management and director-level roles in Compliance, Marketing, Human Resources and Business Development.
Caroline is a visiting tutor at Henley Business School, University of Reading, supervising coaches as part of the MSc Coaching and Behavioural Change and is in the final stages of completing training as an Accredited Coach Supervisor
Specialist Skills
Executive coaching focused on business outcomes and interpersonal relationships

One-to-one and team conflict coaching

Team coaching to improve effectiveness and high performance culture
Grievance and disciplinary investigations
Style
Caroline has an integrated approach, drawing on a range of disciplines, enabling her to choose the most appropriate method for her client's needs. She believes in working at the client's pace and readiness to explore issues while maintaining an appropriate level of challenge. Her work encourages individuals to achieve positive, sustainable change using strengths based approach.
Qualifications
Certificate in coaching accreditation from Henley Business School

Accredited mediator with Centre for Effective Dispute Resolution (CEDR)

MA in Human Resource Management

Master Practitioner NLP

Diploma in Hypnotherapy, Psychotherapy and Counselling

Member of Chartered Institute of Personnel and Development

Qualified to Levels A and B with the British Psychological Society

Member of the Association for Coaching

Member of the Institute of Directors
Testimonials
"Caroline has a refreshing, supportive and challenging supervision style. Her depth of experience, unique perspective and professionalism has helped me grow in so many ways as a coach and consultant. She is artful at helping me make the shifts I need and especially in helping me continue to build trust in my own integrity"
HR Manager, Insurance Company
"Exceptionally qualified, Caroline combines her knowledge with a thorough and conscientious approach and an aptitude for identifying key issues quickly. At all times she maintains the highest levels of confidentiality and integrity that allows for an open and comfortable coaching environment"
Head of HR, Financial Services