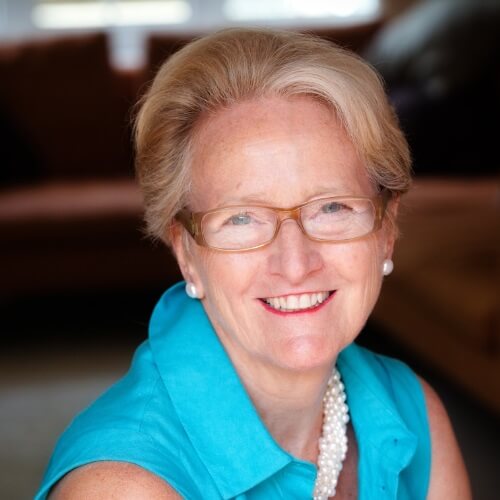 Profile
Carol's business experience is at board level in both executive and non executive roles in a range of industries including Financial Services, Retail, Government, Education and Housing, where the development of potential in the people has always been her passion. Carol designed a management development programme tailored to the exhibition industry with Aston Business School, and has worked with the CBI to review European employment legislation concerning agency staff. Carol was the Vice Chair of Minster Housing and is an Associate Lecturer for the Business School and a Coach/ Supervisor for the MA Coaching and Mentoring Practice at Oxford Brookes University. Carol was involved in researching Emotional Intelligence with Henley Management College and the BT Global Challenge Round the World Yacht race.
Specialist Skills
Developing authentic leadership style for both men and women

Transtion coaching

Increasing awareness of cross cultural issues producing a culturally-sensitive approach to growth strategies

Team coaching for senior executive teams

Measuring board effectiveness and governance

Mentoring
Style
Carol specialises in helping leaders to have a positive impact on their organisations. Her coaching style is holistic, values-based, action coaching and emphasises the whole person. Her purpose is to help people to move forward, achieve their goals but be congruent with their values. Carol coaches all levels but extensively at Director, Partner, or Board level. Her approach is based on positive psychology and is solution focused. Her coaching challenges and encourages the adoption of new and novel viewpoints, but is practical and also looks at aspects of commitment, planning, and action.
Qualifications
MBA from Oxford Brookes University

Post-graduate Certificate in Supervision for Coaching and Mentoring

Master Practioner NLP

Chartered Fellow of Chartered Institute of Personnel and Development (CIPD)

Qualified in psychometrics to levels A & B

Individual coaching accreditation from Brookes UniversityInternational Centre for Coaching and Leadership Development

Member European Coaching and Mentoring Council (EMCC)

Member Association for Coaching (AC)

Neuroscience for Coaches AoEC ( 6 months )

Mindfulness –Based Cognitive Therapy ( MBCT)(5 day ) Oxford University

Associate teaching certificate
Testimonials
"I have really enjoyed the sessions, and have found Carol very challenging but supportive. Carol has certainly enabled me to consider different options and encouraged me to have confidence in my own abilities."
VP Insurance Company
"I found Carol's coaching invaluable. It helped me focus on my strengths and what I wanted to do in driving the business forward. Above all it gave me time to think, Carol knew what to say and when to say it. Coaching is an art, not everyone can do it let alone do it well and for me Carol was a great artist!".
Director of Risk Advisory Service - Accountants.
"The personalised 360 feedback has been invaluable. It has given me a real insight into how I am perceived by my colleagues – and given me the confidence to speak up / get involved knowing that this is what people in the business want from me. The discussion about my team and the support I need from them helped me to frame my thinking about the future. My sessions with Carol helped me realise what needed to be done."
Company Secretary and Counsel - International Property Group